Elevate Your Style with Dotti Barrios: Discover Trendy Fashion for Every Woman
Fashion is not just about following trends; it's a powerful form of self-expression. At Dotti Barrios, we wholeheartedly believe that every woman should feel confident, stylish, and comfortable in her clothing. Our online shop is your go-to destination for a wide range of trendy and fashionable pieces that effortlessly reflect your unique personality and sense of style.

Stay Ahead of the Curve with the Latest Fashion Trends
Fashion is ever-evolving, and our dedicated team of designers and fashion experts are always on the lookout for the hottest trends. From runway-inspired styles to wardrobe essentials, our collection is meticulously curated to ensure you're always on-trend. Discover an extensive range of clothing items, including dresses, skirts, tops, and more, all crafted from high-quality fabrics that seamlessly blend comfort and style.
Affordable Fashion for All
Looking fabulous shouldn't mean emptying your wallet. At Dotti Barrios, we believe in making fashion accessible to everyone, which is why we offer affordable pricing on all our products. No matter your budget, you can enjoy chic and trendy pieces without compromising on quality. We also understand that every body is unique, which is why we offer a diverse range of sizes and styles to cater to women of all shapes and sizes. Find the perfect fit and embrace your individuality with Dotti Barrios.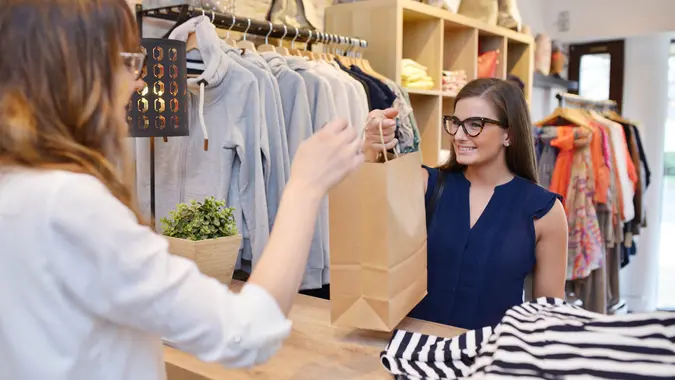 Embrace the Latest Fashion Trends: From Runway to Reality
Step into the world of bold prints, vibrant colors, statement sleeves, and captivating textures. Our collection showcases a variety of items that embody these exciting trends. Whether it's a stunning floral-printed dress, a chic ruffled top, or a luxurious velvet skirt, our fashion-forward pieces empower you to mix and match, creating a look that is truly your own. Complete your ensemble with our carefully selected accessories, including jewelry, bags, and shoes, to add that perfect finishing touch to your style statement.
Fashion with a Conscience: Sustainability and Ethical Practices
We believe in fashion that not only makes you look good but also does good. At Dotti Barrios, we prioritize sustainability and ethical fashion practices. We meticulously source our materials from responsible suppliers and uphold environmentally friendly and socially responsible manufacturing processes. When you choose Dotti Barrios, you can shop with confidence, knowing that you're supporting a brand that values both fashion and the planet.
Join the Fashion Revolution Today!
Why wait to elevate your style? Start your fashion journey with Dotti Barrios and stay ahead of the fashion game. Sign up for our newsletter to stay updated on the latest trends, exclusive offers, and exciting discounts. Connect with us on Facebook, Instagram, and Twitter to join our vibrant community of fashion enthusiasts. Experience fashion that truly speaks to you with Dotti Barrios—the ultimate destination for trendy, affordable, and sustainable fashion.